All Hockey Products We Offer
You have to look like a team to play like a team
Custom Hockey Uniform Products
Add your team logo, names, and numbers to any of these products to really make things your own!

Custom turnaround time varies by product, time of year, and shipping destination. Each individual product will list its typical timeline while you quote. Please budget additional time to collect sizes, money, and design approvals from your team.
Custom Hockey Jerseys
A variety of options to hit your budget, taste, and timeline demands.

Choose from screen printing, sublimation, and embroidered twill options.
Quote Custom Hockey Jerseys
Custom Hockey Socks
We have two options:
1. Custom knit hockey socks, for a traditional look and a smaller budget
2. Custom sublimated hockey socks, for a modern feel and unlimited design flexibility
Quote Custom Hockey Socks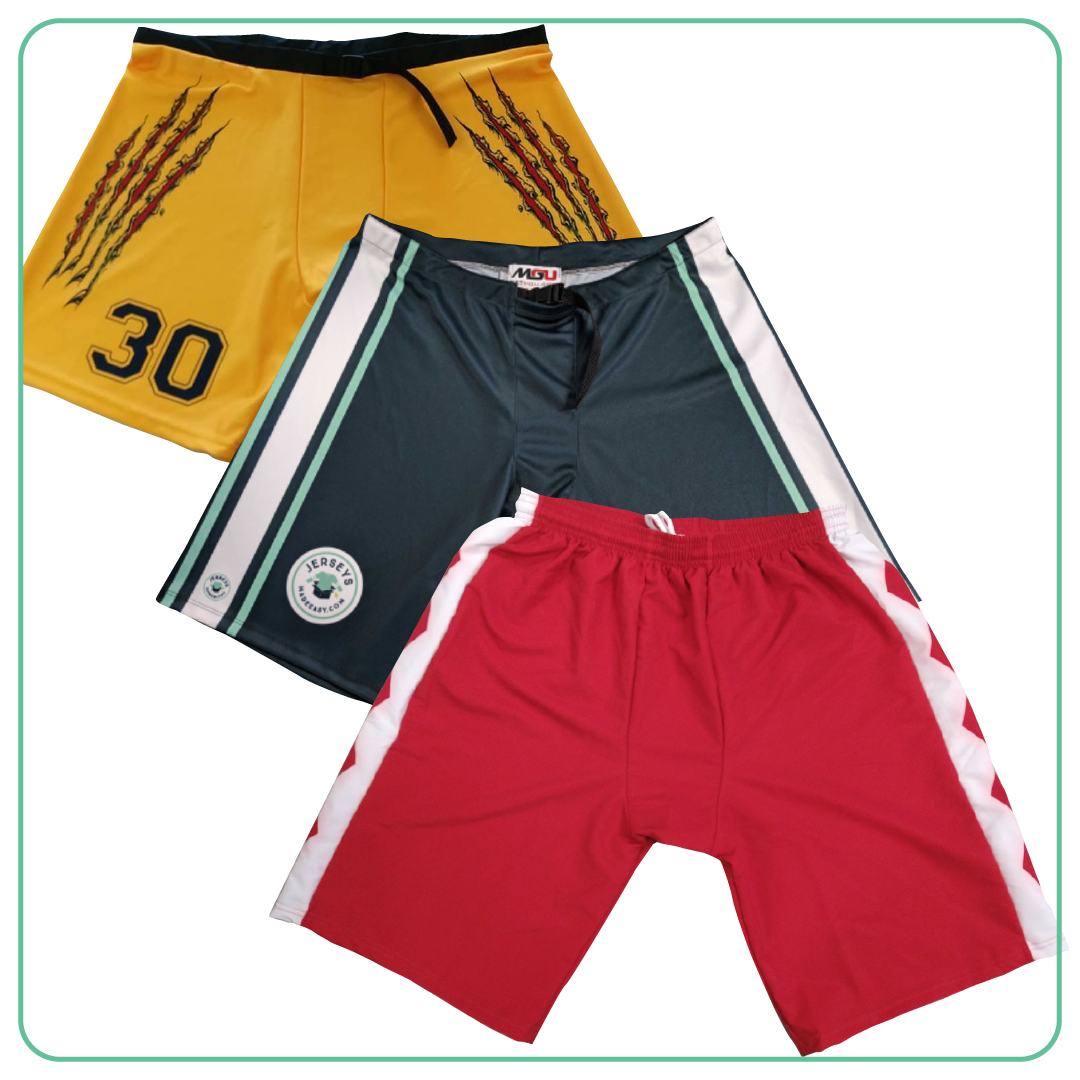 Custom Hockey Pant Shells
Bring the matching look to a whole new level with custom hockey pant covers.

All of our pant shells are fully sublimated, meaning you can get custom colours, striping, logos, and even numbers all at a flat rate.
Quote Custom Hockey Pant Shells
In-Stock Hockey Products
These products ship as-is (no customization) within 1-2 business days of your order from a Toronto, Ontario-based warehouse. Most backorders are filled domestically within 2-4 weeks.

Bulk discounts/volume breaks are available and automatically applied at checkout.

There are no minimums on in-stock products listed on our website. All in-stock hockey products are manufactured by Kobe Sportswear. Athletic Knit hockey products are available by email in quantities of 12 or more.